I work in different mediums, this is some of my digital work in raster and vector.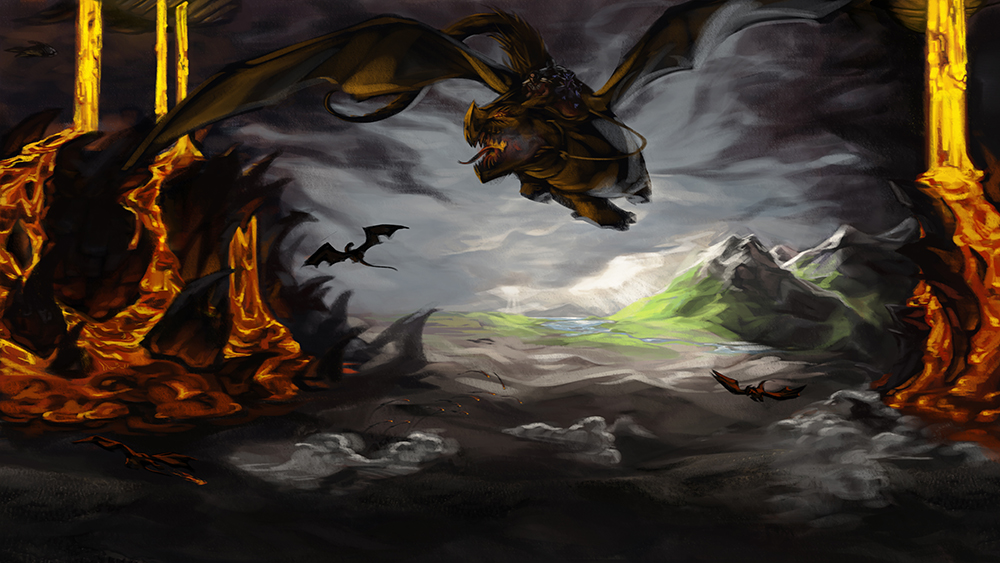 Final Scene
Commission depicting the final scene of a D&D campaign, ships pouring lava and destroying the landscape with a war scene going down below, our main characters flying gallantly on a dragon.
Yep, that tasted purple!
League of Legends fanart of Lulu using whimsy and her fairy Pix holding on.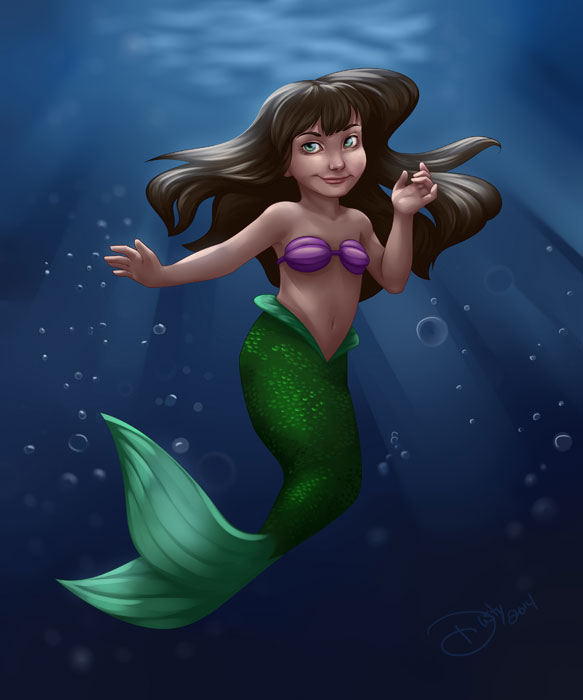 The Little Fayth Mermaid
A friend of mine, Chelsea, has a daughter who liked the Ariel sketches I did (posted in this blog post) and is a fan of the Little Mermaid so I created a digital painting of her as her own mermaid with the dressings of Ariel.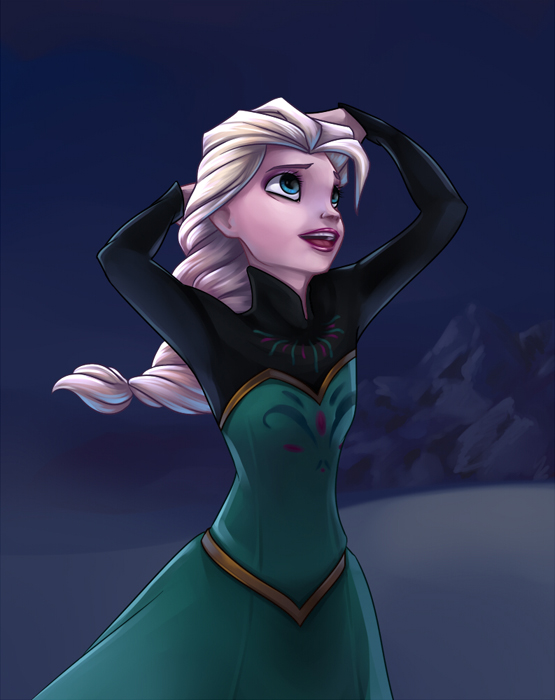 Elsa, Let It Go
Some fanart of Disney Princess Elsa from Frozen, singing "Let It Go" at a point that I found particularly impactful.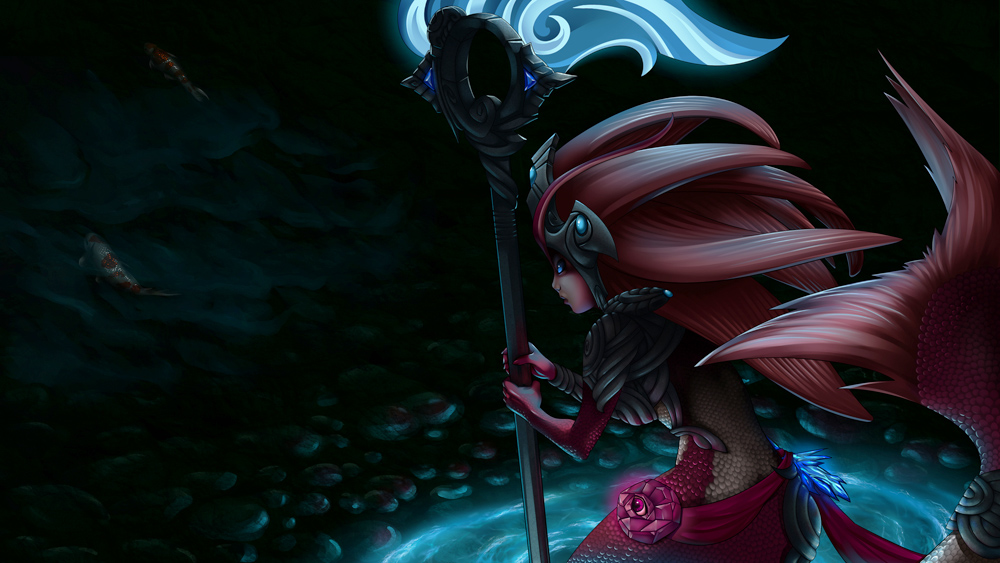 Koi Nami
League of Legends fanart of Nami with her koi skin and season 4 items, doing her Tidal Wave attack.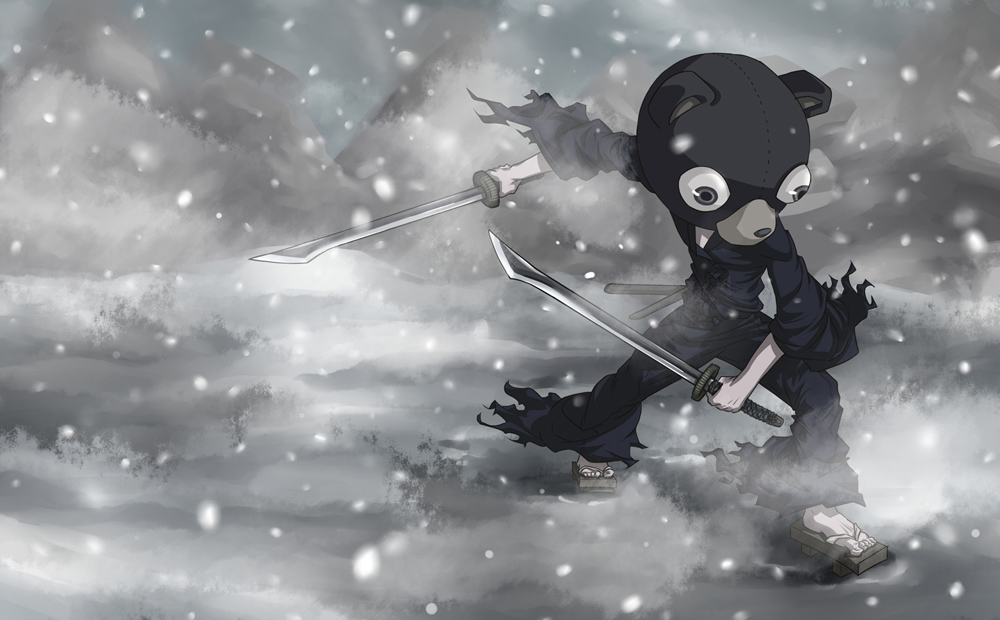 Kuma
A character from Afro Samurai who wears a cybernetic teddy bear mask and wields twin blades.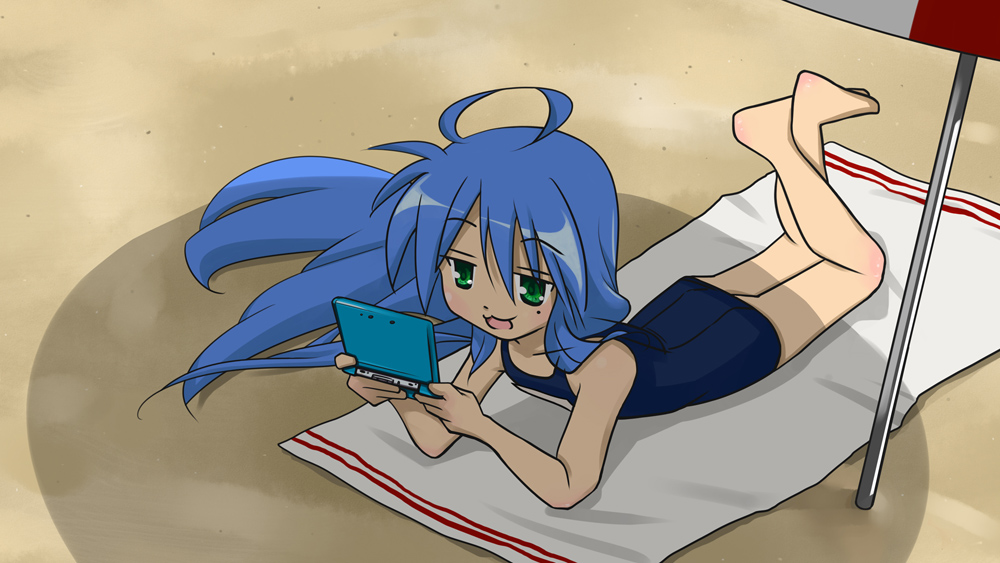 Konata Izumi
Digital illustration of Lucky Star character hanging out on the beach, playing some DS.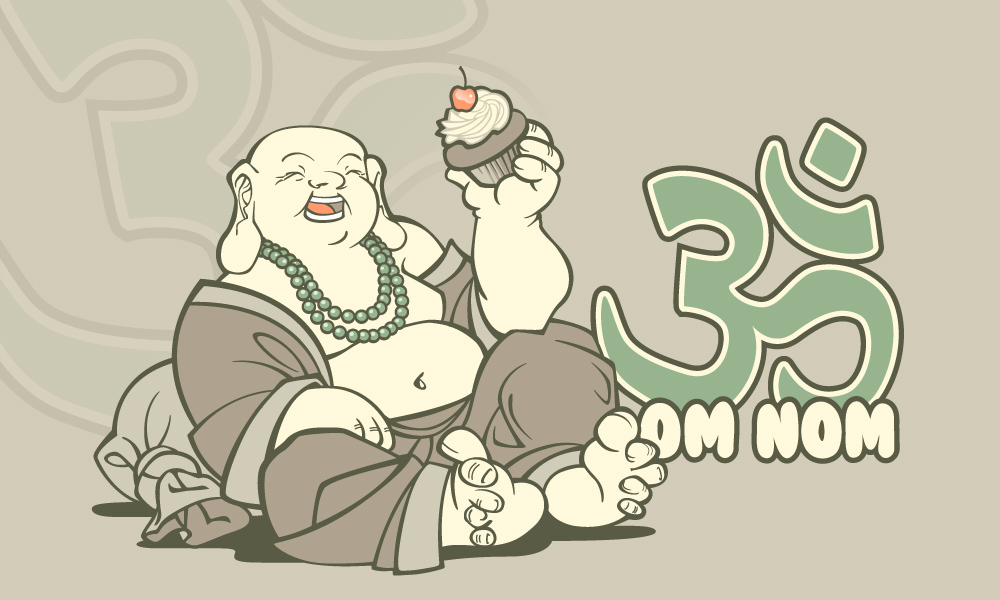 Cupcake Buddha
Stock vector of laughing Buddha, making a pun from the "Om" symbol with him holding a cupcake. Available on iStockphoto.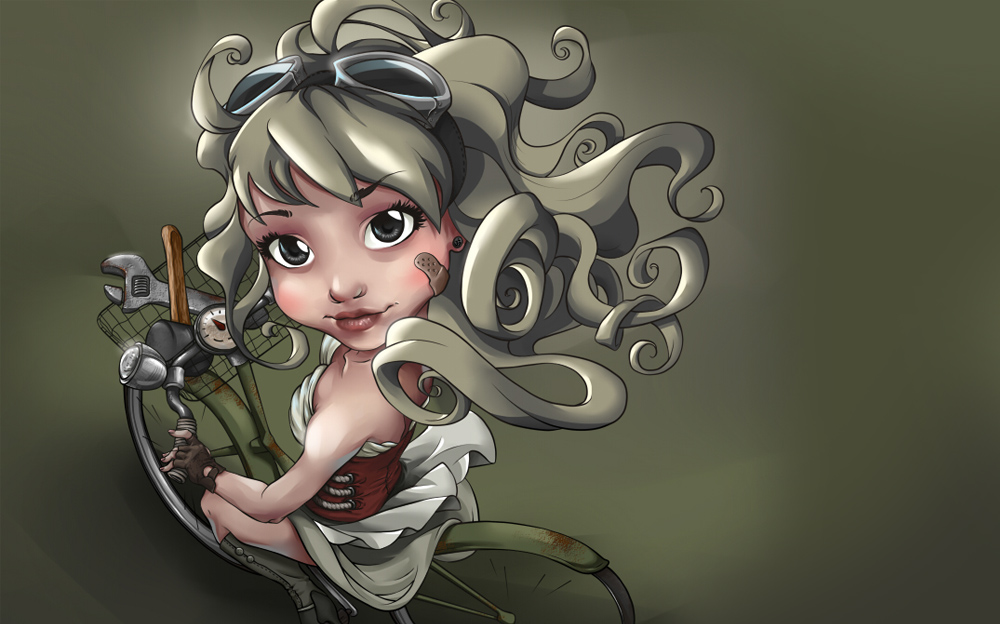 Steampunk Girl
Digital illustration of a girl riding a bike with some steampunk-style attributes.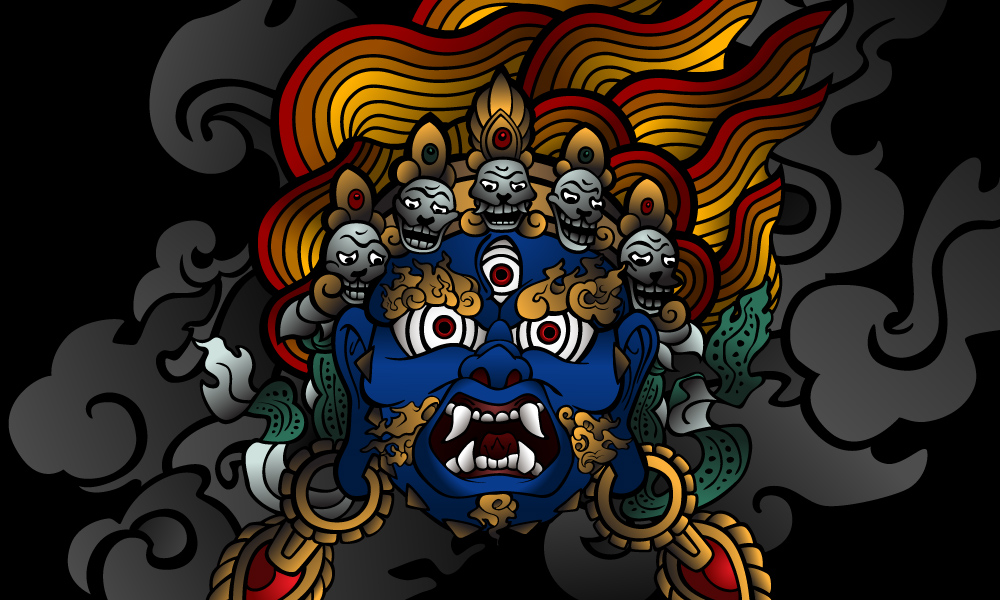 Palden Lhamo
Vector illustration of a wrathful Tibetan deity.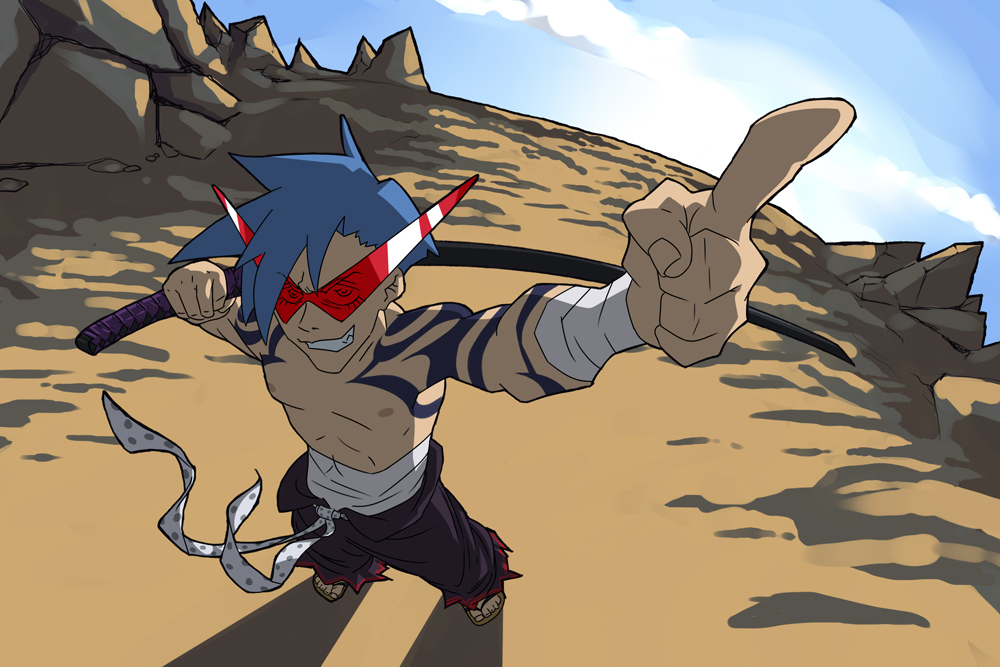 Kamina
My favorite character of Gurren Lagann, Kamina, striking an epic pose.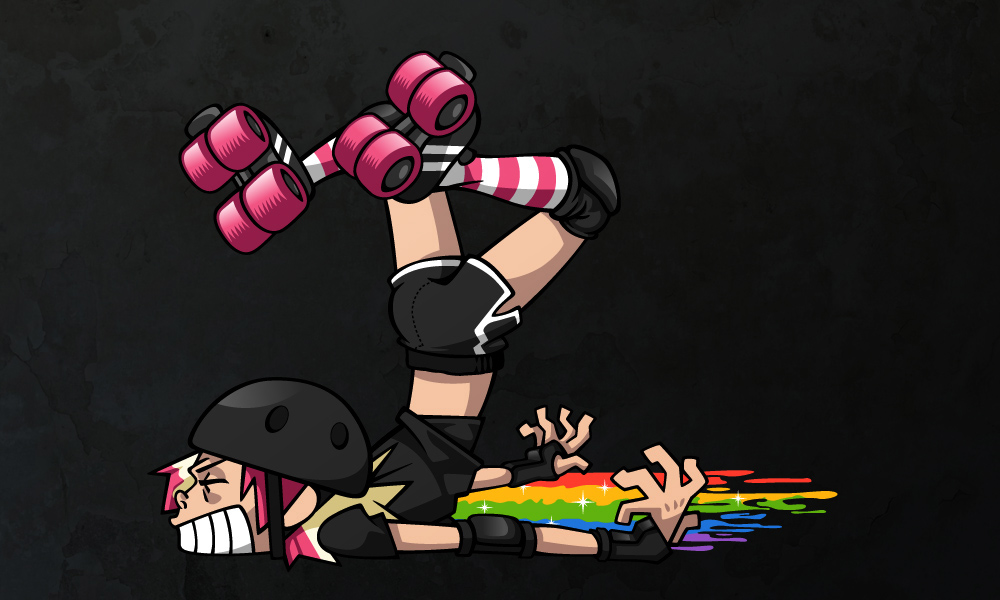 Roller Derby Wipeout
Stock vector of a roller derby girl wiping out, smearing rainbow and glitters. Available on iStockphoto.